Backend .NET Developer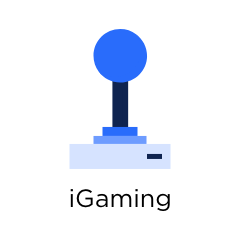 Company Name
GiG
Location
Remote
ABOUT COMPANY
We provide iGaming solutions to our partners based on innovative technology, offering an end-to-end range of products and services, effectively providing a "one-stop shop" for anybody wanting to launch their online casino operation. Not only that, but we strive to be the industry-leading platform and media provider delivering world-class solutions to our iGaming partners and their customers. We are a diverse, multicultural team of talents, with more than 400 colleagues spread across three main locations. We have a very horizontal and direct approach, where people are expected to take full responsibility for their area of work and strive to be the best in it, the reward here is full trust in you and your capabilities to make the right decision.
job Summary
We are looking for a Backend Developer (.NET) to join our Software Engineering department which is responsible for delivering innovative software solutions in an agile environment.
The team is an eclectic bunch of talented developers.

Minimal Qualifications
You're really awesome at:
- Someone able to demonstrate the use of the latest .NET Technologies (.NET Core, WebSockets, WebAPI).
- Someone experienced in Microservices architecture, Events and Event Streaming.
- Have prior knowledge or willingness to learn Actor Based Modelling (Microsoft Orleans).
- Someone with a comprehensive understanding of object-oriented and service-oriented application development.
- Plan and work autonomously and within a team, following the Agile Methodology and having a deep understanding of Source Control and GIT Flow.
- Experience with multi-threading and concurrency.
- Experience with debugging, performance profiling, and optimization.
- Experience with client/server or N-tier architectures.


Preferred Qualifications
- Experience with Testing Frameworks (NUnit or XUnit) is a nice to have.
- Experience with Atlassian Suite (Jira, Confluence, Bitbucket) is a nice to have.
- Experience with MVC (Model, View, Controller) is a nice to have.
- Bachelor's degree in computer science, or related field will be considered an asset.
- Ideally have a minimum of 4 years of experience in a similar role.
Responsibilities
- Build reusable code and libraries for future use and maintain the back-end systems.
- Implement efficient and performant backend code.
- Provide realistic estimates for requests, fixes, and new ideas.
- Cooperate with the multiple teams in implementing new functionality.
- To look at a problem and come up with practical solutions.
- Write unit tests with mocked code.
- Write clear and precise technical documentation.
- Use SQL to tune existing data constructs.

Nice To Have Skills
Contract Terms
Full-time employment contract