Senior .NET Engineer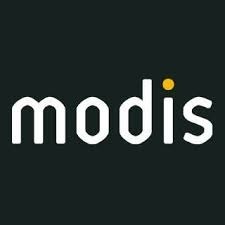 Job Location
Remote
ABOUT THE COMPANY
As a part of our tech transformation, ICRC is looking for a Senior .NET Engineer (strong development background and Integration Engineer) within its ICT Web & Apps sector to support our growing applications development, integration and L3 support needs.
ABOUT the job
As a Senior .NET Engineer, you will play an integral part within Software Engineering platforms in the integration and L3 support of .NET based applications. You will work in close collaboration with various business and technical teams to manage the integration, maintenance, and evolution of a set of applications.

PURPOSE
The position is based in Nearshore, with functional report to the Web & Apps Head of Sector and support from the Software Engineering platform owner, both based in Geneva.

ABOUT the candidate
CERTIFICATION/EDUCATION REQUIRED
● University Degree in Computer Science, Information Systems, or a related field. An equivalent combination of education and experience may be considered.

Requirements

PROFESSIONAL EXPERIENCE REQUIRED
Mandatory
● 8+ years' professional experience in software development and/or L3 support
● 2+ years' experience in well processed and documented software integration
● Strong experience working with .NET, Entity Framework, ASP.NET, Microsoft SQL Server
● Strong experience working with Linux, Docker, Kubernetes, and hybrid architecture
● Experience in microservices architecture design and API management tools
● Authentication and identification knowledge: OpenID Connect, OAuth2.0, Kerberos, SAML
● Performance troubleshooting knowledge
● Excellent time and task management skills
● Strong technical expertise and analytical mindset to understand and solve deployment issues
● Experience in using corporate service management tools (ticketing tool, JIRA, Azure DevOps).
● Minimum 1 year of proven experience of efficient working with a remote manager
● Experience with help desk procedures, user support or system maintenance
● Expert with use, deployment, or training on information systems
● Very good command of English (oral & written)
● Very good analytical skills, able to work in local or remote teams as well as independently
● Proven interpersonal skills and able to interfere with or coordinate stakeholders across different teams (internal or external), with or without direct hierarchical relation, for specific support activities
● Proven regular contact with the business teams
● End-user service oriented, open-minded, and adaptable
● Well organized, able to work under pressure and manage emergencies

As a plus
● Experience working with Java 8+, Maven, Spring, Maven, Camel, Tomcat, MySQL, and Apache servers or other backend technologies
● Integration automation through scripts (PowerShell, Bash, Ansible, etc…) experience is a plus (CI/CD)
● Dev-Ops/Dev-Sec-Ops experience container orchestration with Kubernetes, Swarm or OpenShift
● Azure DevOps or JIRA advanced usage and/or administration


RELATIONSHIPS
● Software Engineering Platform
● Web & Mobile Platform
● Software Factory Platform
● Head of Sector Web & Apps
● BSSC L2 and L3 teams
● Application Service Center (Nearshore team)


GENERAL DUTIES
● Understand and adhere to the seven Fundamental Principles of the International Red Cross and Red Crescent Movement
● Understand and adhere to the ICRC Code of Conduct
● Understand the roles of the components of the International Red Cross and Red Crescent Movement
● Always respect and observe staff regulations and security rules
● Always represent the ICRC in a professional manner
● Develop and maintain a pleasant and conducive working environment with colleagues and line managers
● Perform all duties with the highest level of confidentiality in the interest of the employees and the ICRC
● May be asked to perform tasks not covered in this job description and provide support to other sectors when necessary

ACCOUNTABILITIES AND RESPONSIBILITIES
● Be the L3 support and subject matter expert for an applications portfolio
○ direct contact with the business as well as the Release Manager
○ direct relationship with the external provider in an autonomous way
○ be the escalation point for L2 teams for complex cases and requests that could not be fulfilled and enrich knowledge base accordingly.
● Collaborate with the infrastructure teams (network, system, monitoring) to carry out this support
● Develop and implement scripts and programs in various languages like SQL stored procedures, PowerShell, Java, etc.
● Manages some requests/technical issues opened by the users, builds the Knowledge Base, and contributes to the evolution and the maintenance of the application / tools.
● Propose and carry out process optimization to avoid recurring issues.
● Active participation in release and deployment of new features/versions (testing and remote training)
● Anticipate, identify, investigate, and document recurrent data and technical/functional issues

ADDITIONAL DUTIES
● Follows up on all work-related messages and correspondence with the relevant contacts and departments
● Represents the ICRC in an appropriate way during activities, in meetings and in the field, and avoids any activity that may reflect negatively on the ICRC's image

Nice To Have Skills
Java 8+
CI/CD
Maven
Spring
DevOps