Lead Java Developer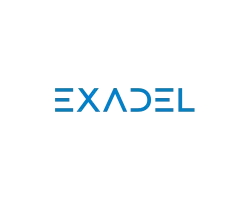 Job Location
Remote (Poland)
ABOUT THE COMPANY
Work at Exadel - Who We Are: Since 1998, Exadel has been engineering its own software products and custom software for clients of all sizes. Headquartered in Walnut Creek, California, Exadel currently has 2500+ employees in development centers across the Americas, Europe, and Asia. Our people drive Exadel's success, and they are at the core of our values. About Our Customer: The customer is the leading European provider of e-tendering, procurement systems, and information between buyers and suppliers. The European government is a major user of their services.
ABOUT the job
About Our Project:

The customer is acquiring new systems as part of consolidating the market, and all these systems have to be united into a future platform. Some will continue as is, while others need modernization. There are also areas that need individual parts carved out or need to be rebuilt from scratch using a better architecture. We will also need to upgrade customers to a future better platform before sunsetting the old one. Despite all these different approaches, almost all of them have to talk together, either temporarily or permanently.

Project Team:

When you join our team, you'll be immersed in a culture where teammates always help each other achieve better results. We believe that together we are greater and that we can find brilliant solutions by sharing ideas.

ABOUT the candidate
Responsibilities:

Develop software solutions by studying information needs; conferring with users; studying systems flow, data usage, and work processes; investigating problem areas; and following the software development lifecycle
Demonstrate solutions by developing documentation, flowcharts, layouts, diagrams, charts, code comments, and clear code
Actively participate in all team sessions and discussions
Establish common goals and shared ownership of all tasks, plans, and roadmap
Provide recommendations for continuous improvement
Be a persistent, creative problem solver

Requirements
Requirements:

6+ years of experience with Java
2+ years of experience with React (micro frontends)
Strong knowledge of Java (backend)
Experience with microservices architecture
Experience with Kafka
Knowledge of AWS
Nice to have experience with Elastic
Experience in working with modern CI/CD tools and related ecosystem of applications
Strong hands-on knowledge of using Docker, GitHub actions, Terraform, Kubernetes
Experience writing technical design documents
Strong written and verbal communication skills
Experience in leading teams to develop high-quality and secure solutions to fulfill functional and non-functional requirements
Pragmatic approach to balancing process and flexibility in achieving objectives
Excellent organizational skills including the capacity to self-manage, structure work, set priorities, and meet deadlines

Benefits
Advantages of Working with Exadel:

You can build your expertise with our Client Engagement team, who provide assistance with existing and potential projects
You can join any Exadel Community or create your own to communicate with like-minded colleagues
You can participate in continuing education as a mentor or speaker. You will not only be emotionally but also financially rewarded for mentoring
You can take part in internal and external meetups as a speaker or listener. We support you in broadening your horizons and encourage knowledge sharing for all of our employees
You can learn English with the support of native speakers
You can take part in cultural, sporting, charity, and entertainment events
Working at Exadel means always upgrading your skills and proficiency, so we provide plenty of opportunities for professional development. If you're looking for a challenge that will lead you to the next level of your career, you've found the right place
We work hard to ensure honest and open relations between employees and leadership, so our offices are friendly environments