Marketing Strategist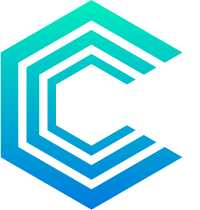 Job Location
Remote
ABOUT THE COMPANY
Control Now (CN) is a regulatory technology business established in 2017 specifically to support our clients with their transaction reporting for global financial regulations. (e.g. ESMA Article 15(3), RTS 22). Transaction Reports provide information to regulators who use them to protect consumers and monitor the risk of market contagion. Control Now are disrupting the traditional consultancy market for Transaction Reporting assurance with fully automated SAAS solutions. Since being founded, Control Now have focused on developing their products and processes to allow for rapid scaling of the business while growing a loyal base of early adopter clients. This is a fantastic opportunity to contribute to a successful business in its early stages, learn directly from industry experts in a friendly environment and benefit from the success of a small business in a growing industry.
ABOUT the job
Control Now are looking for a Marketing Strategist to help communicate their vision of increasing transparency in the Financial Services marketplace by providing technology to improve the quality of data reported to regulators.

The role is of key strategic importance to CN and the candidate will be required to support delivery of the business strategy through marketing. We are looking for a candidate who has the skills for delivering an effective digital marketing strategy and is willing to grow with the business.
About you
The Marketing Strategist's tasks will include:

Support marketing strategy definition: Agree how we communicate business strategy to key stakeholders.

Responsible for implementation of marketing strategy: Creating and distribution of Newsletter, Social Media Posts, Marketing Videos, Info Graphics, White papers etc.

Lead Generation Management: Creating processes to effectively identify leads resulting from marketing activity. Robust processes to ensure delivery to the account management team.

Support sales process: Create marketing material to be used by account management team for effective communication of value proposition.
Requirements
Design and Media Production Skills:
Control Now are looking for a marketing strategy which utilises state of the art technology. The candidate should be proficient with the following software's (or equivalents); Adobe suite, Mailchimp, LinkedIn, Twitter, Microsoft Excel, Google Analytics, WordPress, Outlook and a video editing software.

Business Acumen and Initiative:
We are looking for a candidate who can grow into the Head of Marketing role. The role will own the process of setting the marketing strategy and will manage sales lead generation.

Effective Communication:
The candidate should be confident about communicating around our subject matter (large data sets and complex regulations). Our software does the heavy lifting, and you will be supported by industry experts, but the role requires a candidate who isn't intimidated by data and technology.

Process Driven:
Control Now focus on delivering streamlined and highly scalable services. The candidate must be well organised and focused on constant process improvement. The candidate must be patient and willing to implement processes for long term efficiency.

Experience:
we are looking for a candidate with any level of experience and who is willing to grow with the business.

Benefits
Share option scheme.
Commission.