Senior JavaScript (TypeScript) Developer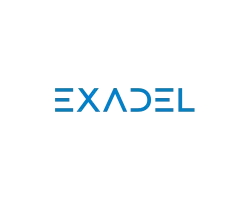 Job Location
Remote
ABOUT THE COMPANY
Since 1998, Exadel has been engineering its own software products and custom software for clients of all sizes. Headquartered in Walnut Creek, California, Exadel currently has 1700+ employees in development centers across America, Europe, and Asia. Our people drive Exadel's success, and they are at the core of our values, so Exadel is a people-first cultured company.
ABOUT the job
The Project is for a global leader in employee communications technology. Their pioneering software and expert advisory services are transforming internal communications, creating more connected, aligned, and successful organizations all over the world.

Project Team:
When you join our team, you'll be immersed in a culture where teammates always help each other achieve better results. We believe that together we are greater and that we can find brilliant solutions by sharing ideas.
ABOUT the candidate
● Writing tested, idiomatic, and documented JS
● Developing application code and unit tests
● Performing code review
● Collaborating with cross-functional teams to analyze and design new features
● Participating actively in discussions, presentations, and decisions about back-end development
● Constantly improving your level of skills and qualifications
Requirements
● 4+ years of strong experience in Typescript development
● Good knowledge of Elasticache/Redis, Fargate, Lambda, SQS
● Experience working with Cloudfront, SNS, S3
● Solid understanding of the following: AWS, Typescript
● Understanding of object-oriented analysis
● Strong analytical skills
● Great attention to detail

Nice to have:
● VPC & NLB
Nice To Have Skills